Signature Mail Forwarding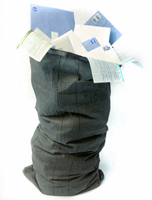 We forward lots of mail! Our mail forwarding service is the ideal mail service solution for sun-loving RV travelers, out-of-state corporations looking to establish a Nevada Resident Agent, and traveling professionals looking to take advantage of income tax-free Nevada. Travel with ease, Las Vegas Mail Forwarding is your one-stop mail services and postal store. With our mailbox rental and mail forwarding services.
It doesn't matter where you roam ... letters and packages sent to your mail box will make it to you no matter where you are, or mail and packages can be held until you return home. And, with our selective Las Vegas Mail Forwarding Service you can choose to receive only the mail you want and never have to deal with junk mail again!
Benefits of Mail Forwarding
Amazon Services! No need to worry about "Porch Pirates." We can receive all your packages for a small fee. Call us for more information."
By listening to our customers, Las Vegas Mail Forwarding has put together several suites of comprehensive mail services to enhance your entire postal store experience.
Send and receive packages through most any carrier!
Call us during normal business hours to check your mail!
Our friendly staff will do what it takes to satisfy your needs!
Selective Mail Forwarding Services - Get only the mail you want!
Call us on our toll-free number 866-480-6245 or call us at our Las Vegas location at 702-650-2222.
Nevada Resident Agent
Looking to expand your business? Enjoy the advantages of tax-free Nevada! Our Nevada resident agent service is designed especially for you. Our staff will help keep your business in good standing and make sure that you are notified of important filing dates.
Our professional resident agent services will provide you with security and peace-of-mind knowing that your privacy and business interests are in good hands. Read about Nevada Resident Agents.
Enjoy a professional image and a regular street address. Establish a Nevada Resident Agent and start doing business in Nevada today!